Trade Mob Heads for Masks (Abilities and Bonuses) /mask
You get masks by collecting mob heads /mask
All mask bonuses are carefully crafted to give bonuses
YOU WANT
bonuses like
% Double Crate Rewards ,
Better Ore Generator,
Double Ore Drops.
There are
11 Masks
we will be releasing masks for all mob heads.
There should be around 20-30 masks created this week.
We've introduced
Mask Crates
as well, with a 1% chance on vote crates they're available in our store.
What are some Masks and Bonuses you would like to see added?
SKYBLOCK SERVER RESET!
If you have trouble logging in forums, reset cookies (clear history).
Brand new /shop filled with Hundreds of new items!
1.12.2 Support All the new blocks and items (You can connect with 1.8.8)
Daily Missions
Mob Stacker
Common, Uncommon, Rare, Legendary, CRUSH Spawners
/Trade command
Island Upgrades (Ore Rates, Increase island Size)
Energy System, Kills multiple enemies at once with weapons when you upgrade them
Marriage Plugin
Lockette
Brand new /shop
Chairs
/block
Lottery
Popular Islands NPC
Recent Additions (Jan 25):
Daily Crate added, get key with /kit member
New command /fb write (Lets you leave feedback, issues, suggestions, things u want changed)
There's an NPC in /spawn to do that also.
Recent Additions (Jan 24):
Removed AFK kicking
Slightly increased diamond/emerald/iron drop rates on most spawners.
Recent Additions (Jan 23):
5 Island Upgrades, New Hopper Cap Upgrade
Islands Now default to 300x300 , can upgrade to 400 /upgrade
Hopper Cap now defaults to 200, can upgrade to 300 /upgrade
New /island or /island cp menu (Added island settings, upgrades, shop).
Can place heads from /hdb
Coming Soon:
Bosses
Events
Block Values Menu
Please leave feedback! I love to hear great suggestions.
FrozeMC clutched a
Dragon Egg first try, awarding 10,000 island levels!
on
the Crates
!
What are some great things you guys have
won using keys
on Sky Crush?
Checkout the video he just released on the server.
Stay tuned for some more great youtube series on Sky Crush and we'll implement some features so you can play with them, give them items and checkout their islands!
Can you reach top 10 /is top with FrozeMC?
Hi SkyCrushers!
I hope all of you
are
coming onto the server and voting on
all sites
every day because you can win some
BIG
rewards.

Each of the voting sites is located on the right side of the website so you should have no trouble unlocking those goodies!

Here are the links just in case you missed them!

Voting Links:
Vote Reward 1
Vote Reward 2
Vote Reward 3
Vote Reward 4
Vote Reward 5
Vote Reward 6
Hi SkyCrushers!
With the addition of partnerships with many YouTubers, SkyCrush has gained many players and it is increasing every day! I'll leave you guys a link to a few of the videos posted about SkyCrush.
Finup (16k subs):
Channel Here
#1
#2
#3
#4
#5
#6
#7
FrozeMC (45k subs):
Channel Here
I will add other YouTubers here shortly!
Hello SkyCrushers,

Christmas is finally over for 2017 around the world so I'd like to say thank you to each of you who continue to play SkyCrush!

We wish you all a happy new year!

Thanks,
SkyCrush Staff team
Since we like to bring what you guys like, what would you rather have? OP Prison or REG Prison?
Neither game mode is EASIER than the other. It's all personal preference.

​
Christ

mas

is here and we're giving away a small present for the players of SkyCrush

Enter here now

https://twitter.com/SkyCrushNetwork
Most giveaways will be held via Twitter so make sure to follow!
​
Hey SkyCrushers!

We (the Administration Team) have been working very hard to push these updates out.


Mystery Mob Spawners​
Mystery Mob Spawners are where you receive a spawner named 'Mystery Mob Spawner' which can be right-clicked to receive a random spawner. from the list. This has been balanced out through the use of chances, crate chances, etc.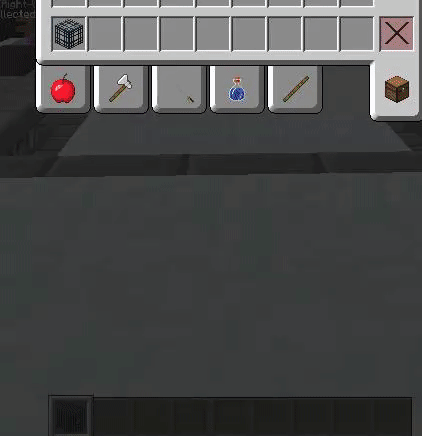 Mobs & Chances
​
Spider: 40%
Creeper: 35%
Zombie: 30%
Magma Cube: 20%
Blaze: 15%
Endermite: 10%
Silverfish: 7%

Villager: 5%
Zombie Pigman: 3%
Iron Golem: 1%
How do you get it?​
At the moment, you can only get this through crates (
Vote
, Legendary, and Monthly) and VoteParty's. But, more ways will be added soon
We felt bored with the normal fishing. So, we added this to let you get money from Fishing, as well as some other perks as well! To sell your fish do /mf shop.
Minion Placing Increased!
​
Here is the list of what they now are;
Member: 3
Loyal: 5
Premium: 7
Sponsor: 10
Hero: 13
Executive: 15
Supreme: 17
Legend: 20
Exalted: 23
Platinum: 25
King: 27
God: 30
You may have noticed a section called Changelogs. This is where we post updates that are too small for an Announcement. Some major changes are;
Adding New ranks

Revamping the entire forums

Adding the Christmas spawn

Making the forums snow

Fixing lag issues

Making players have more minions
WEBSITE REVAMP
November 25, 2017
​
Hello SkyCrushers,

Our website is currently undergoing a

revamp

. Please make sure to sign up and stay tuned for more updates regarding the website. Thanks for the continuous support and expect many new exciting updates coming soon.

Faithfully,
SkyCrush Administration Team

​